Copyright © Tie Tours 2000
---
Partners and Associates
Tie Tours work and are associated with various organisations around the world who share some of our aims, ideals and philosophies. We work towards partnerships at all levels. If you are interested in becoming a partner then please contact us. The following list of groups and individuals are continually being added to.
1) Actionwork Film and Creative Arts
4) ROWAN STUDIO
For more information please click on the company of your choice above
---
"Our Home in London" (working Title)
By The Nile Youth Cultural Arts Group
The Nile Youth Cultural Arts Group was formed in 1999 offering creative education initiatives for African refugee children and young people in order to boost their self-esteem and enable integration into London life.
They provide learning and training programmes, and also performing opportunities at social events, local and national conferences, generic community events, borough wide health authority promotions, and other special occasions.
"Our Hearts in London" is a combined arts education project leading to performances during Refugee Week in June 2003 and beyond. With traditional songs and dances, and poetry and dramatic scenes, the Nile Youth will use the wealth of their own story of displacement as well as the sensitive concerns of disease and illness, and grief and death in a way that is brave, honest, new, and dynamic, and in a safe space.
The performance will be a stirring and inspiring mirror to audiences of all ages, particularly during refugee week, about searching to make sense of our own identity, our different realities, and all of us living together.
Contact: Kasheni on Telephone: +44 (0)20 7625 8402
Or E-mail: jw@ispiral.fsnet.co.uk
---
The UK-Beijing Opera Society is the first of its kind. Strange though it may seem, with such an important historical connection between Britain and China, indeed with a large Chinese community living in Britain today, there has been no history of Beijing Opera in Britain. It can be found all over the world, in parts of Asia, Singapore, Malaysia, Thailand, America, Canada, and in many parts of Europe apart from China.
What is Beijing Opera? It is the quintessence of Chinese culture. It combines drama with dance, acrobatics, martial arts and not least Chinese opera. While very sophisticated on the one hand it has great popular appeal, for it is a tradition rising from folk traditions that date to hundreds and sometime thousands of years old.
Amateurs in the past have often been as absorbed by Beijing Opera as the professionals, spreading the music, dance and acrobatics all over China. The Emperor Qian Long was a great amateur. It was he who brought professional artists into the forbidden city and patroned them to perform for the court. He also encouraged ordinary citizens to take it up as a pastime. Two hundred years later this tradition is still strong : parks in Beijing and Chengdu are full of Opera singers and dancers!
Here in Britain we are encouraging new audiences to appreciate this art form. While renown in China as an ancient art form appealing to an older audience, Beijing Opera suits a relatively new phase in British theatre, that of physical theatre, which is as popular among the young as the old. To this purpose we have invited specialists from China to teach and run workshops. These can lead up to performances, geared to schools and universities.
Recent work of the UK Beijing Opera Society
Farewell My Concubine
Performed by the UK Beijing Opera Society.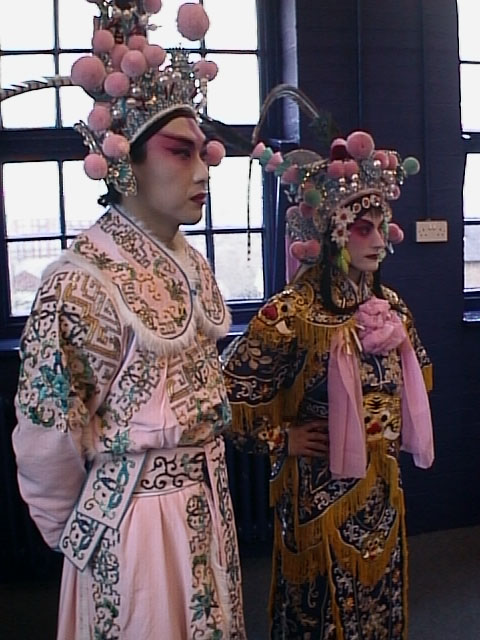 Recently for the first time a Beijing Opera master, professor Jiang Aibing is in London training a troupe of Brits in this traditional Chinese synthesis of script, dance and music. Professor Jiang is not only an expert in fiddle, and drum - whose player doubles as conductor of the orchestra, but also in the singing and choreography. During the Cultural Revolution when Mao's wife Jiang Qing took control of the Opera and demanded a new style to reflect 'revolutionary realism', Jiang composed scores for Taking Tiger Mountain by Strategy.
The turmoil of those years were reflected by Chen Kaige in his internationally acclaimed film on the life of two Beijing Opera stars Farewell My Concubine. That film takes its title from the classic play which serves as its backdrop, much as Shakespeare's King Lear does in the film The Dresser with Albert Finney and Tom Courtenay. Professor Jiang has ambitions to compose for contemporary Opera, but for the present has returned to the authentic Beijing Opera Farewell My Concubine which depicts the tragic end of the Hegemon-King who led the South against the future Han Emperor, in the last stand of Chinese 'federalism', at Gaixia in BC 203.
The half-hour excerpt presented combined high drama, sword dance, and exquisite arias, punctuated by vibrant percussion patterns of gongs, cymbals and drums. Recognising that percussion was the back-bone of the action, Professor Jiang was determined to train a local percussion group in the 'gong-drum'classics' with their codes of mnemonic syllables to guide the brass tintinnabulists, who take their cue from the strokes and hand signals of the drummer. The conductor drum is the block-drum, stretched over solid wood, whose open sweet-spot is about two inches across, struck by chop-stick length bamboo rods.
Who runs the UK Beijing Opera Society?
Professor Jiang, and Ione Meyer a performer and teacher who graduated from the Beijing Opera school in Beijing, form the core of the UK Beijing Opera Society. Their goal is to induct local talent in the art, and introduce qualities to audiences in the UK and internationally. Acclaimed performances to full houses, with Ione Meyer as Concubine and David Jiang as Hegemon-King, were given for the Lantern Festival at SOAS, London University, and the Brix Theatre.
How can I book or get further information about UK Beijing Opera Society?
Write to: The Administrator, Uk Beijing Opera Society, 6, Barons Court Road, London W14 9DT England UK
---
The Rowan Studio is a dramatherapy and playtherapy resource for practitioners and students in the arts and arts therapies in purpose designed premises. Based on over thirty years innovation in this field, director Sue Jennings is focussing on specialist workshops and seminars with internationally acclaimed facilitators.
For more information blease check out this web site.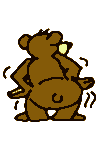 ---
---
Return to home page.