Copyright © Tie Tours 2000
---
Video Project
Exploring Violence in Camden
Video documentary through the eyes of young people
During the summer of 1997 TIE TOURS worked with some groups of people between the ages of 14-16 in Camden. These young people explored the subject of violence. The video is a documentary of the whole project, which was filmed by the young people themselves.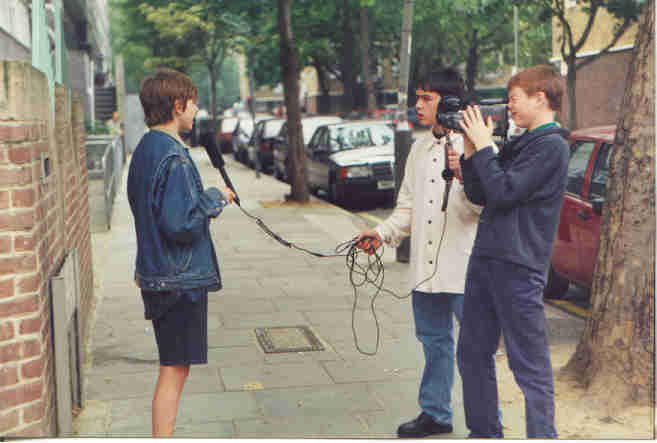 This 30 minute video is being provided to schools and youth clubs in Camden as an educational resource. It can be used in various ways and is particularly useful in promoting discussion within groups who are exploring violence, racism and/or bullying. It would also have relevance to discussions on religion, young people working together, language, understanding others, city life, social skills, theatre techniques and drama training.
This video does not promise to answer questions or to give all the answers, but will give people certain perspectives and be an aid to exploratory discussion. In this documentary we see the young people giving their points of view in a variety of ways. These ways were all chosen and carried out by the young people themselves.
The conclusions that can be drawn from this project are numerous, and it will affect the viewer in a variety of ways, depending upon their point of view. We at TIE TOURS have not put down in the video or here the conclusions of the facilitators, as it was felt that this was not relevant to the project.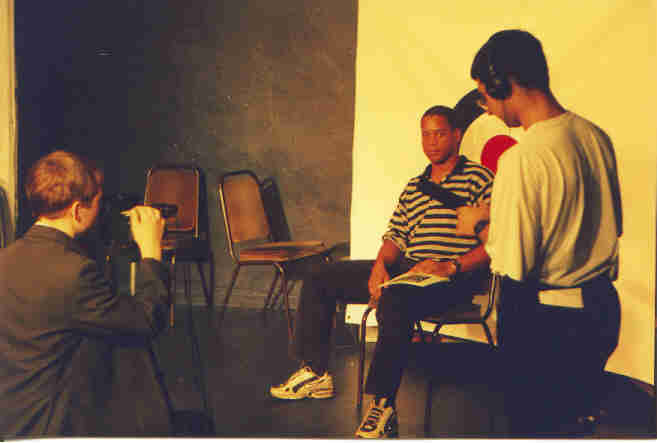 We hope that this video will provoke discussion in the Borough and between groups, and would welcome any feedback that people have.
To get a copy of this video or to tell what you think please contact us.
---
Return to home page.